Top Tips to Reduce Bread Waste in your Home and Business
*PLEASE CLICK THE BLUE SOUND ICON FOR AN AUDITORY VERSION OF THIS BLOG POST
A key issue within the food industry is the amount of waste caused by problems such as production, distribution, the shelf-life of products and changes in consumer preferences! Lots of our customers, suppliers, business partners and baking friends are based all around the world and should be aware of how much food we waste and how you can use it up. This will also be very useful for all of you home bakers or those who have a half-used loaf of bread which is about to be throw in the bin!
What you will find in this blog post:
So, let's kick it off in Germany! WWF have conducted a study on food waste in bakeries and bakery shops. They found that according to their current estimates, "baked goods in Germany incur total losses of around 1.7million tonnes per year". This also produces a surplus of 2.46 million tons of greenhouse gases are emitted unnecessarily. It's been found that "medium to large bakery companies have losses of up to 19% of the volume produced". This is a great example of the scale of wasted goods!
Another example comes from the Netherlands… The level of bread lost depends on different parts of the supply chain. According to Foodwin, about 1-2% is lost on production level (for industrial bakeries), 3-7% is lost on distribution level (retail) and 18% is lost on consumer level, which equates to around 44 million kg. Foodwin have put this down to four reasons. The first reason is issues with quality, so for example if the bread is not the right size or may be broken. Secondly, people may overestimate the amount of bread that they need and buy a larger loaf than necessary. Consumers also have a desire for fresh bread so would usually choose this over day-old bread. Finally, demand for products like bread is never constant and waste can be a result of inaccurate forecasting.
A few suggestions which come from Foodwin's case study to prevent food waste are; changing the packaging, thinking about smaller sizes and allow packaging and bread which can be frozen. This is something we do at Fosters Bakery, as the majority of our products are frozen, bread can be taken out of the freezer when they are needed, reducing the chance of them going stale. Another suggestion is cutting your own bread! This can prevent it from going dry, at Fosters Bakery, our loaves are cut and uncut for your preference. Shops which have bread at the end of the day could also reduce their prices in order to sell what's left and people need to innovate! Use your bread for old recipes which require breadcrumbs, croutons etc.
In 2012, it was found that 24 million slices of bread were thrown away and there is around 15 million tons of food waste in the UK of which bread and goods from bakeries are one of the highest for wasted products. According to Tesco, around 44% of total production of white sliced bread is wasted, this is from field losses, processing losses, retail waste and the largest contributor is consumer waste. Another contributor to bread waste comes from the sandwich manufacturing industry with 42% of total production being wasted.
so… How can we use up old bread?!
Here are some top tips for incorporating old or stale bread into delicious recipes. We have also included some tips if you are baking on a bigger scale or even commercially.
Fosters Bakery made the switch from ambient products to frozen products a few years ago and this is a great way to reduce waste not only on our side but also for the customer. Our products are frozen and then dispatched to customers, by sending out our products frozen, our customers can take them out of the freezer as and when they need them. This reduces waste at the customer end of the chain as they do not have to worry about using up fresh bread within a certain amount of days.
If your products are suitable and can be donated then giving surplus bread or food to food redistribution charities is a great way to help others and also make sure the produce you've made doesn't go to waste! According to The Grocer, in "2017/18, the amount of quality surplus food FareShare received from supermarkets, food manufacturers, processors and farmers increased by 25% to 16,992 tonnes."
Again, if your products are suitable, you can use left over food for animal feed. At Fosters Bakery, we give our surplus bread which isn't suitable for human consumption to those who need it for animal feed. According to the British Baker, certain bakeries pledged to cut down their waste by offering the option of frozen bread so they can use it when they need it, trying to incorporate older bread on menus by for example toasting it, giving it to charities, donating it to farms for animal feed or giving it to staff members.
want to know how to use up your old bread in exciting recipes? Look no further! here are 8 ways to utilise your stale bread.
So, here's a new one on us! It links back to breadcrumbs, but you can actually use left over bread to make some delicious sausages. These Glamorgan sausages by Marmaduke Scarlet combine breadcrumbs, cheese, onions, eggs and flavourings to create some veggie sausages.
*Image shown is not from the recipe provided.
Who doesn't love a pizza? Toast pizzas are a quick and tasty way to curb those pizza cravings. Top your bread with your favourite base, tomato, cheese sauce or barbecue and then add your favourite toppings and grill. This recipe from home cooking adventure calls for tomato sauce, corn, tomatoes, mozzarella, sesame seeds, oregano and basil leaves.
*Image shown is not from the recipe provided.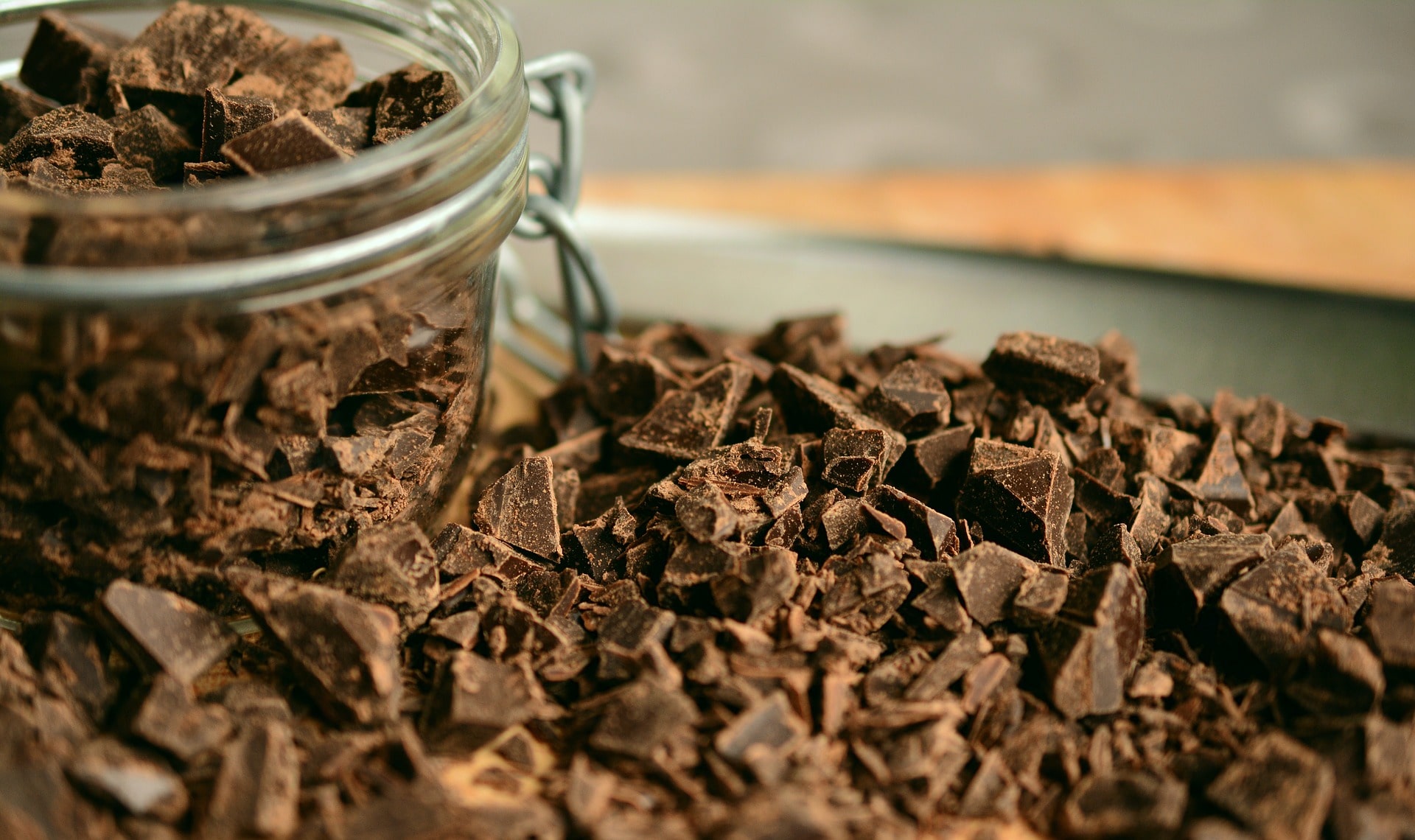 Did someone say cake for breakfast? Juls' Kitchen provides a chocolate twist on a bread pudding, it's a delicious chocolate bread cake! This recipe combines stale bread, milk, sugar, egg, cocoa, nuts and breadcrumbs for a yummy breakfast treat.
Your bread may have gone a little hard but dipping it in egg softens it and makes a yummy breakfast. Eggy bread is made by coating each side of the bread with egg and then frying. In Jamie Oliver's recipe, he seasons the egg with salt and pepper and suggests serving it with strawberries and yoghurt or avocado and tomatoes.
*Image shown is not from the recipe provided.
Breadcrumbs are a delicious way to use up stale bread. There are many flavourings you could add to make them a bit more exciting. Breadcrumbs can be used in so many ways, added to pasta dishes for an added texture or to make fishcakes! Eat Well's recipe combines bread, parsley, basil, garlic, Parmesan, salt and lemon. This would be delicious sprinkled onto a pasta bake for added texture and flavour. Breadcrumbs can also be used to make homemade stuffing! BBC Food have a great, simple recipe for a sage and onion stuffing.
Strata is a casserole which can be similar to a quiche or frittata. The mixture has a base of eggs, cheese and bread. Then you have freedom with the flavours that you wish to add! This recipe by The Chunky Chef provides a breakfast strata containing sausages, bacon, eggs, bread, cheese and added herbs and flavourings.
*Image shown is not from the recipe provided.
Bread pudding is something you could have with ice cream or custard and you can even freeze it and save it for a rainy day. This BBC Good Food recipe combines bread, fruit, peel and spice to make a yummy and comforting dessert.
We couldn't do a blog post about bread and not include French toast! If you want french toast with a chewy centre but is a little crispy on the edges then using older bread works well as it has a bit of bite to it but soaking the bread also makes it a little softer. The Kitchn provide a classic recipe combining traditional french bread with custard and butter and frying. Our brioche loaf would be perfect for this!
Let us know your favourite ways to use up your bread in the comments below! Or, if you're a business, how do you reduce your waste within your production and distribution?
Interested in reading some of our other blog posts? Check them out here!