Coeliac Awareness Week
*PLEASE CLICK THE BLUE SOUND ICON FOR AN AUDITORY VERSION OF THIS BLOG POST.
What is coeliac disease?
Coeliac disease is a common digestive condition where the small intestine becomes inflamed and unable to absorb nutrients. It is caused by an adverse reaction to gluten which is found in products such as pasta, cakes and breakfast cereals. The immune system mistakes one of the substances in gluten as a threat, the antibodies then produced to fight this threat cause the surface of your intestine to become swollen. Eating foods which contain gluten can trigger symptoms such as indigestion, fatigue and abdominal pain.
The 13th-19th of May marks Coeliac UK Awareness Week 2019, this years theme asks the question "is it Coeliac disease?". Coeliac UK have provided an online assessment to help those living with symptoms to help them to be diagnosed. Coeliac UK are an independent charity supporting those with Coeliac disease by providing advice, funding research and working with professionals to improve diagnosis.
Coeliac disease is very common with around 1 in 100 people having it but according to Coeliac UK, only 30% of people with the condition are currently diagnosed. It's not just the typical products which most people know contain gluten, such as bread, pasta or cereals but there are lots of other foods which contain gluten. Some of these include soy sauce, sausages, soups, eggs and beer!
Awareness of conditions such as Coeliac disease is increasing within the food industry, with restaurants, cafes etc. catering to those on diets including gluten free, vegan and vegetarian. However, Coeliac UK claims the hospitality industry is still missing out on around £100 million of gluten free business a year. At Fosters Bakery, we have a gluten free range which allows our customers to cater to those with Coeliac disease and still provide them with delicious and high quality products.
What is the Gluten Free range like at Fosters Bakery?
For those of you who have been aware of Fosters Bakery for some time, you may know that we used to have a subsidiary called Wellfoods Ltd. This was a business that was separate to Fosters Bakery and only sold gluten free products. A few years ago, we decided to close Wellfoods but we still produce a range of delicious gluten free products under Fosters Bakery. Our range includes; ciabatta, rolls, loaves, scones and burger buns. Unfortunately after the Wellfoods closure, we no longer supply to retail stores or offer prescription services. Fosters Bakery provide wonderful bread for foodservice and supply our gluten free products to restaurants, sandwich manufacturers, cafes and more. So, if you're in foodservice, you can still purchase our gluten free range!
GLUTEN FREE RECIPES TO TRY AT HOME
Whether you are on a gluten free diet or not, why not give a gluten free recipe a go to raise awareness of Coeliac disease! Let us know in the comments if you have any other gluten free suggestions and don't forget to share some pictures with us if you make any of these.
salmon and BROCCOLI tray bake
Another healthy and easy recipe from Delicious Magazine, roasted salmon, broccoli and potatoes topped with herbs and a mustard yoghurt sauce to add an extra zing. This would be perfect for lunch or dinner!
*Image shown is not from the recipe provided.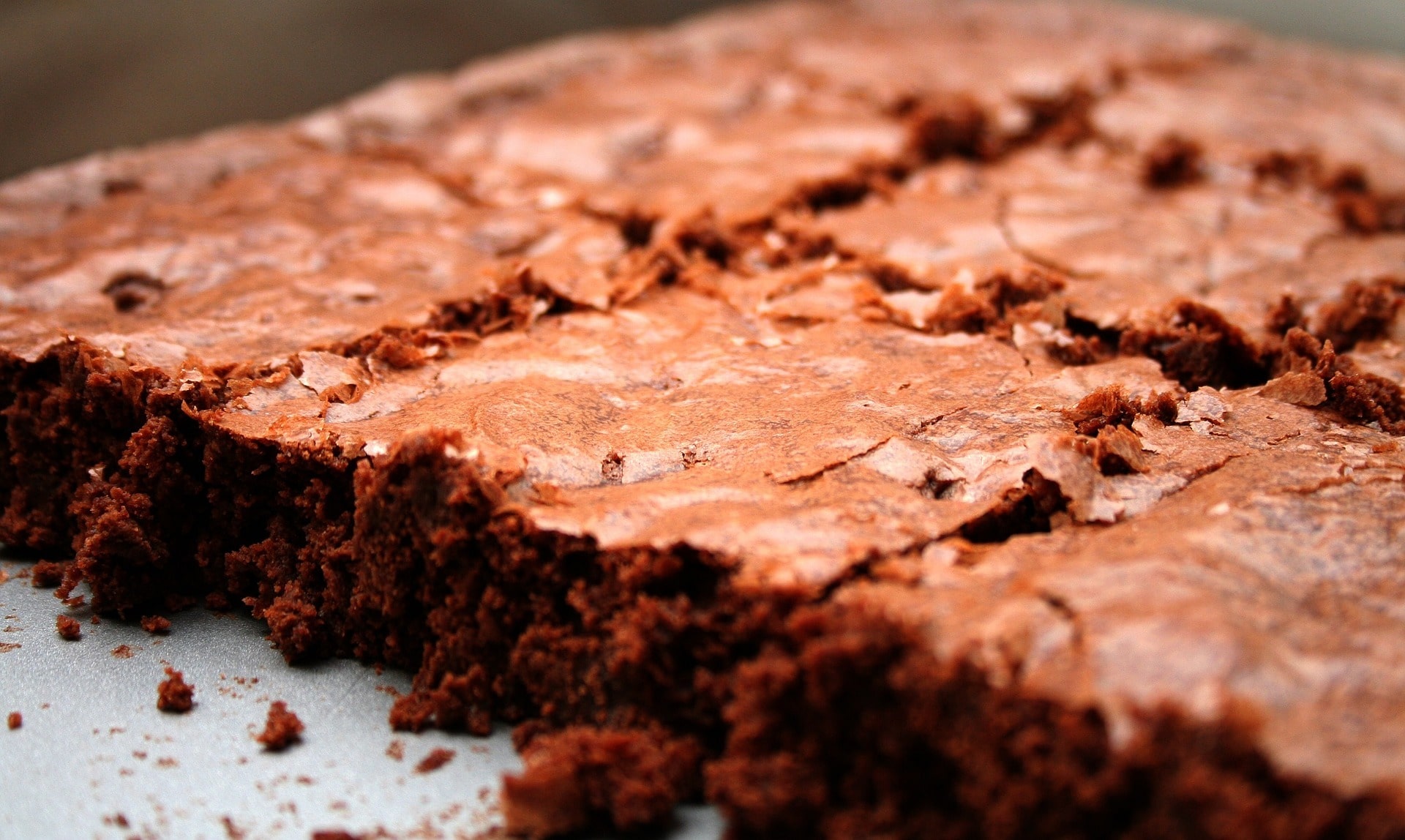 These look like the perfect brownie with a thin crust on the top and nice and fudgy in the centre. This recipe from Sweetest Menu is similar to any other brownie recipe but calls for gluten free plain flour. These would make a delicious treat.
*Image shown is not from the recipe provided.
avocado, lemon and poppy seed cake
This is a new one on me, but definitely something I would like to try! This cake is made gluten free by changing the flour to ground almonds and it's made moist from the avocado. It's topped with cream cheese icing and is from Tesco's Real Food.
*Image shown is not from the recipe provided.
Ratatouille and parmesan bake
Not only is this a healthy, low fat recipe but it's also gluten free! BBC Good Food's ratatouille recipe sounds delicious, combining veg with a rich tomato sauce and cheese for a tasty vegetarian meal. The veg can be switched according to your preferences. Pair with salad or your favourite gluten free bread with some garlic and seasoning to create delicious garlic bread.
*Image shown is not from the recipe provided.
cauliflower & spinach chowder
This chowder from Waitrose is flavoured with cauliflower, fennel and thyme, bulked out with potatoes and finished with cheese and spinach. Another benefit is that this chowder is also 2 of your 5 a day.
*Image shown is not from the recipe provided.
Creamy tarragon chicken bake
An all-in-one type of dish from BBC Good Food. This recipe is gluten free, egg free, dairy free and nut free so can cater for lots of diets but you can easily swap and change ingredients to fit your preferences and diet.
*Image shown is not from the recipe provided.
Coeliac disease awareness week is the perfect opportunity to give gluten free pastry a go. Jamie Oliver uses bacon and leeks but you can add your own favourite veggies and meats to make a delicious quiche.
*Image shown is not from the recipe provided.