9 Tasty Treats to Take to your Next Picnic
*PLEASE CLICK THE BLUE ICON FOR AN AUDITORY VERSION OF THIS BLOG POST.
But first, we want to be writing blog posts that you want to read! We would greatly appreciate if you could take 30 seconds to fill in the message box.
What would you like to read a blog post about? Does this kind of blog post interest you? Any other comments would be appreciated.
Or, you can skip straight to the blog post!
21st-30th June is National Picnic Week (not that anyone needs an excuse to have a picnic). But how can you make the picnic a little bit more special? Read below for some delicious picnic ideas, perfect for the coming summer months!
Where do picnics come from?
Picnic comes from the French word, 'picque-nique' which denotes a similar meaning to what a picnic means now! Picque-nique means a gathering where people bring food and people all pick at it and share! Picnics supposedly started with medieval hunting feasts where people would enjoy foods such as meats and pastry. By the 19th century, the meaning of picnic had slightly changed. Instead of meaning that everyone who attends brings a contribution, it transformed more into eating outside. Picnics are written to have started in Europe but are now enjoyed all over the world and people are getting more and more creative with picnic recipes.
See below for 9 delicious picnic ideas for you to try!
9 delicious picnic ideas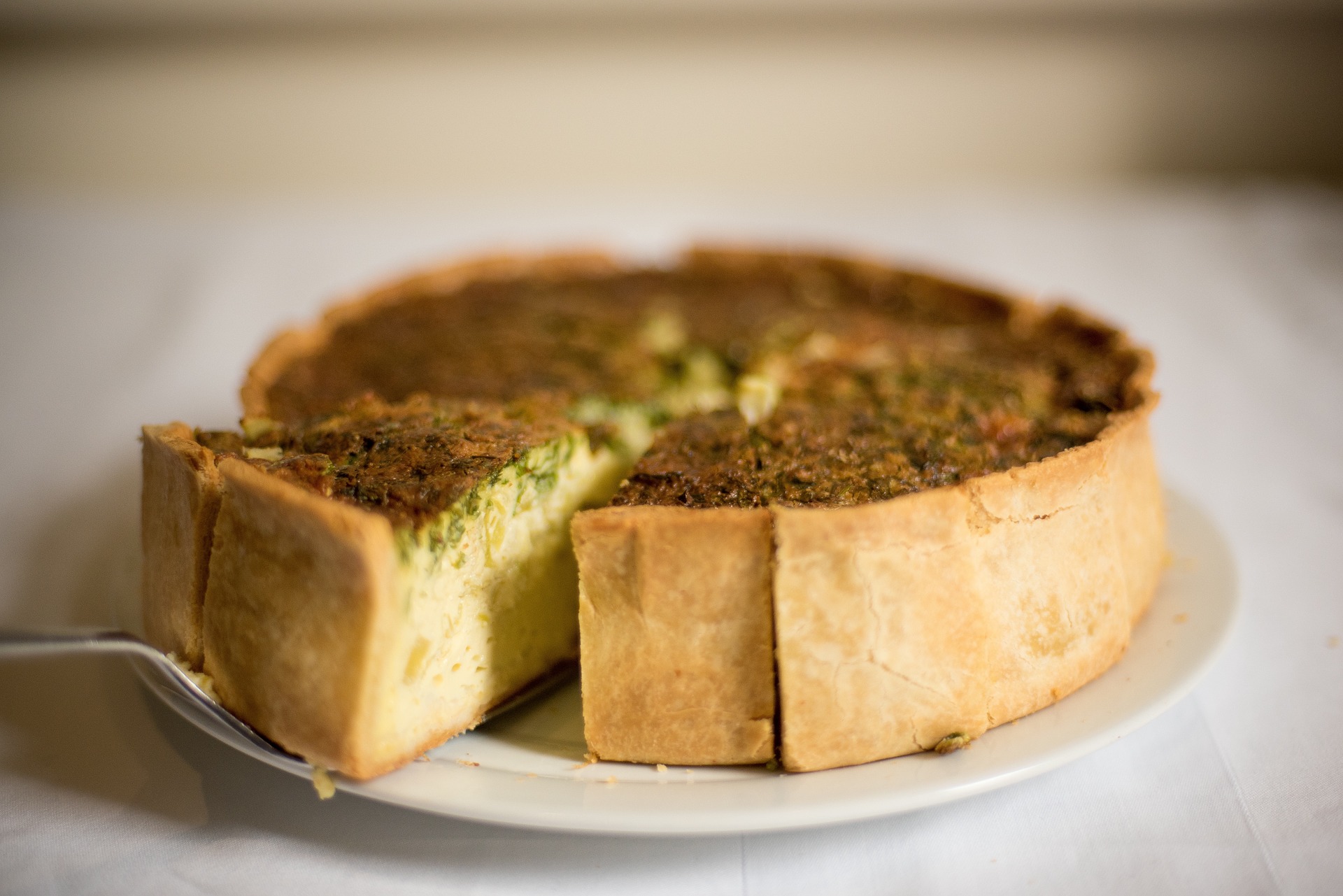 Pies may take a little longer to prepare but the result is definitely worth it as well as being big enough to feed the whole group.
The pie in the image is BBC Good Food's veggie rainbow pie, layering butternut squash, potatoes, beetroot, peppers and feta with the flavours of parsley and mint. This pie looks delicious and too pretty to eat!
If you love a meat filled pie, Olive Magazine's picnic pie recipe would be a great choice. This recipe includes bacon, sausages and mince and is flavoured with parsley, tarragon and fennel. Delicious!
*Image shown is not from the recipes provided.
These mini quiches are perfect for a picnic as not cutlery is required and you can fill with your favourite meat and veggies!
Ree Drummond's recipe on Food Network uses cheese, ham and chives with a hit of sour cream for a little something extra.
These recipes from Culinary Hill give you advice on how to freeze quiches, make them crustless as well as providing 4 different filling ideas. These are: bacon, ham and cheese, spinach and mushroom.
*Image shown is not from the recipes provided.
It wouldn't be a Fosters Bakery blog without a bread recipe, would it? Flatbreads are extremely versatile and a fun, easy thing for the kids to prepare.
First, here's a quick, easy, no-knead recipe from Jamie Oliver which has the option of adding a yummy garlic butter topping!
So, down to the toppings. Instead of having a BLT as a sandwich, have it as a flatbread! Follow this recipe from What's Gaby Cooking.
Flatbreads are a yummy and easy way to get lots of veggies onto the picnic. This recipe from The Girl on Bloor uses lots of vegetables and tops with cheese for a delicious and vibrant flatbread.
*Image shown is not from the recipes provided.
One of the best ways to make a picnic convenient and fun is to make things bitesize and mini! This can reduce mess and also reduce space taken up in your hamper.
Cookies are easily adaptable to what you'd like to put in them. Here's a mini chocolate chip cookie recipe by A Latte Food which everyone can love.
If you're looking for something a little different to a standard chocolate chip cookie, here is a recipe for salted caramel almond and pistachio cookies by Add a Pinch.
*Image shown is not from the recipes provided.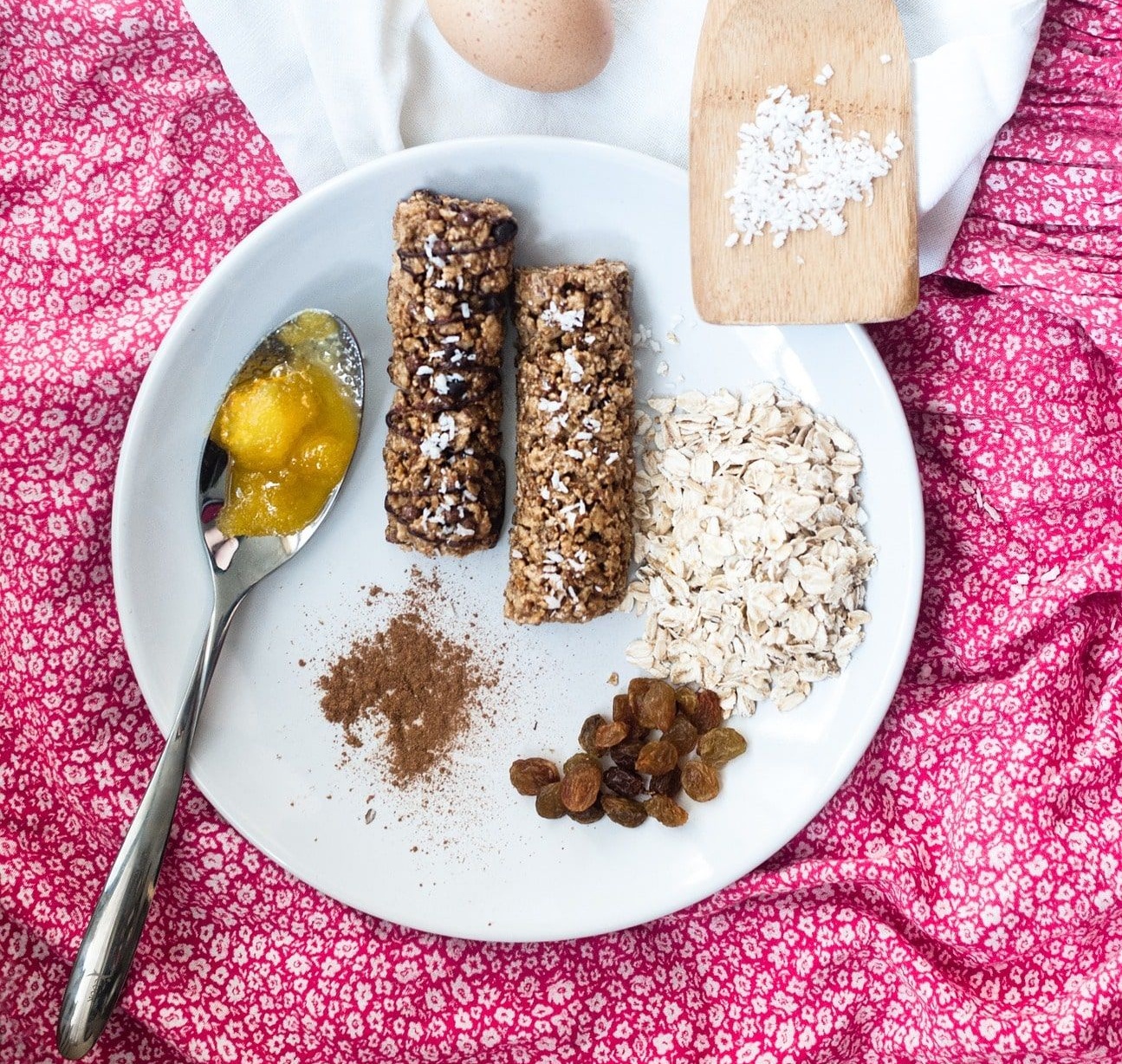 A sweet and filling snack with a picnic, flapjacks are unctuous without being too sickly.
The recipe in the image is by BBC Good Food and is a pretty standard flapjack mix with the addition of plums, walnuts and mixed spice.
For a more indulgent (and also sweeter) flapjack, Jane's Patisserie has combined 3 very delicious things: chocolate, caramel and flapjack. This millionaires flapjack recipe is definitely one to try.
*Image shown is not from the recipes provided.
If you're a baker who wants to go a step further and make the pastry then hats off to you!
However, this recipe from Sainsbury's (shown in the picture) uses ready made pastry which makes this delicious and super speedy. It simply uses good quality sausages as well as mustard for flavouring and poppy seeds for sprinkling.
For a vegetarian alternative which will still be enjoyed by all meat lovers, this cheese and onion roll from BBC Good Food is packed with flavour and offers a pastry recipe too.
*Image shown is not from the recipes provided.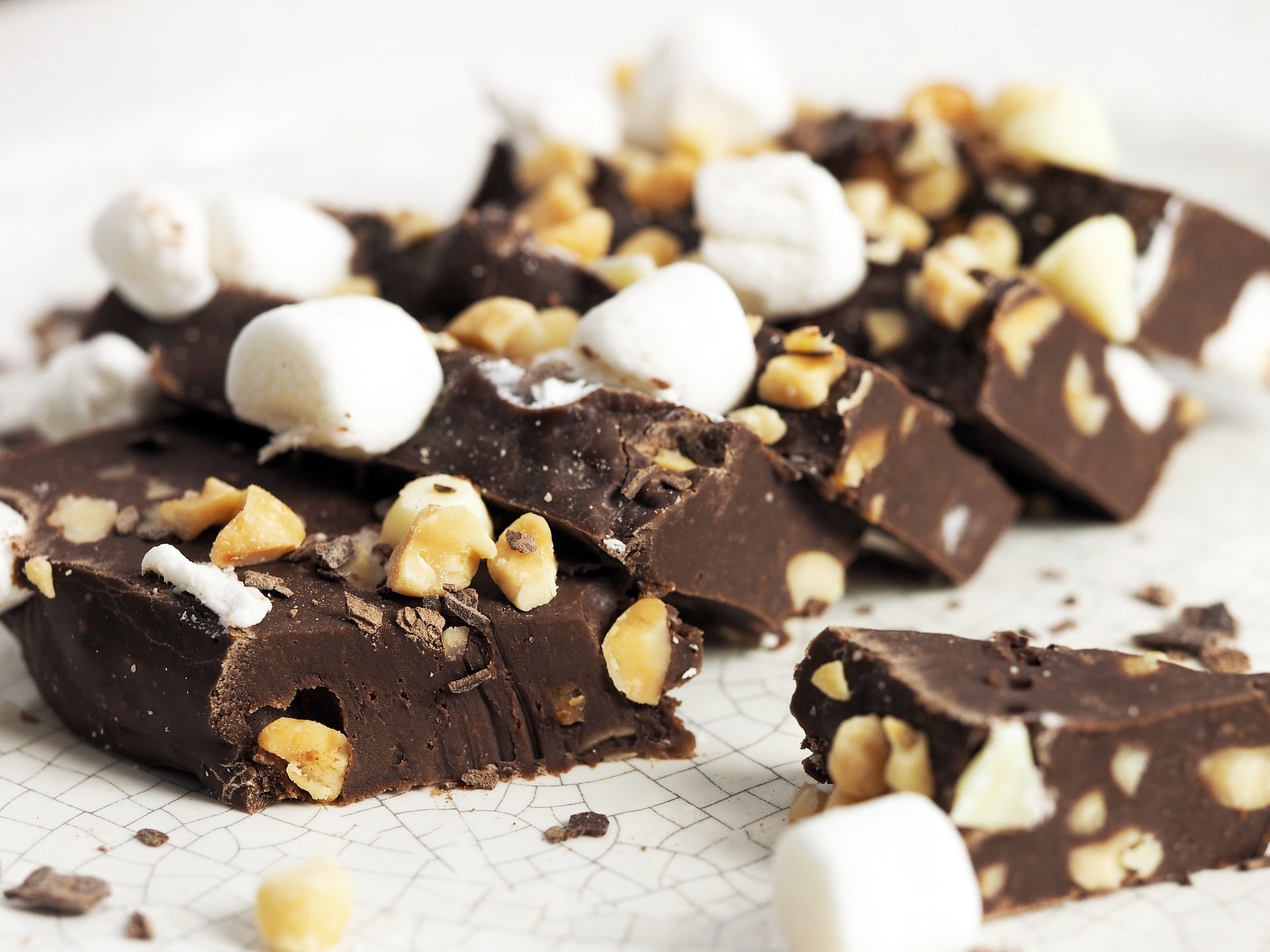 A hassle-free, no-bake recipe which can be cut up into whatever size chunks you desire. A treat which can be changed to your preferences, whether it's the chocolate or the nuts.
Whether you're vegan or just looking to try something different, Made by Luci has put together a vegan recipe. This uses all of the normal rocky road goodness, just the vegan versions instead!
For a even sweeter rocky road, this recipe from Taste and Tell Blog uses butterscotch, peanuts and marshmallows for a blondie twist on the classic.
*Image shown is not from the recipes provided.
Who doesn't love a delicious, creamy potato salad?
If you're a big fan of the creamy, mayo packed potato salad then Cooking Classy's classic potato salad is the recipe for you.
Barefeet in the Kitchen's Italian Potato Salad is a mayo-free zone, so for those of you begging for a lighter but extremely tasty recipe then look no further. This uses salami and zesty flavours, perfect for summer.
*Image shown is not from the recipes provided.
Caprese Salad is an Italian classic and a loved flavour combination, but salads can be a little annoying to take to a picnic, which is why these two recipes are perfect.
Tablespoon's Hasselback Tomato Caprese means you can get a mouthful of tomato, mozzarella and basil with every bite, they can also be eaten with your fingers so no need for knives and forks! You could size these down with smaller ingredients to make them easier for children.
Another easy and simple way to have a Caprese salad is to put them on skewers! This recipe from Good Housekeeping gives all the ingredients you will need.
*Image shown is not from the recipes provided.
Let us know what you think of these recipes and whether you have tried any! We also want to know what your favourite snack at a picnic is! Comment below or get in touch with us via social media.